Image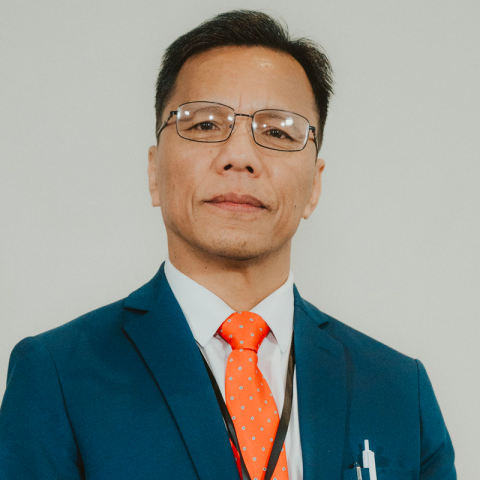 Rev. Dr. Philip Hrengling
Region / Area
Central Area
Bio
1983 July ah ca a relnak ah Pathian nih a nun a thlen. Cu hnu cun Pathian thangṭhat duhnak le a rianṭuan duhnak lungthin a hun ngei. 1984 March ah Zomi Baptist Convention (ZBC) program a simi Chin for Christ in one century (CCOC) kal dingin aa pumpe. Falam, Chin State ah training a dih hnuah kanpalet peng Lungimnu khua ah kum khat chung mission rian a rak ṭuan.
June 1985 in Union Theological Seminary, Matupi ah Bible a cawng i, 1989 April ah Dip. Th a dih. Bible sianginn a dih cangka in Immanuel Baptist Church (IBC) Hakha ah mino pastor in rian a lut. Sunday School superintendent zong a kemhchih. IBC ahhin May 1991 tiang pastor rian a ṭuan.
May 1991 ah a mother Church le a chuahnak khua a simi Khuabung Baptist Church nih pastor ah an lak caah Khuabung ah aa ṭhial. Khuabung Baptist Church ah kum khat a ṭuan hnuah India lei ah Bible sianginn a peh ṭhan. Cherra Theological College (Serampore university tang) ah B.Th course a cawng i, April 1994 ah B.Th Degree a lak.
May 1994 ah Hlamphei Baptist pastor rian a ṭuan. Tlawmpal 1995 February in Khuabung Baptist Area ah General secretary a ṭuan i, Khuabung(B) Baptist Church ah senior pastor a kemhchih. April 8, 1995 ah Pi Hlawn Tin Cer a ṭhit.. 1996 March ah pastor puitling sinak Ordination cu Zophei Baptist Association nih a pek.
Sianginn kai peh duh ah April 28, 1998 ah USA ah a kal. Maryland, USA ah khua a sa. DC Area a ummi Laimi 30 hrawng nih thla khat ah voikhat pumh ṭinak fellowship an ngei. A min ah Chin Christian Service (CCS) an ti i, cuka ah vice chairman a ṭuan. Cu CCS nih September 12, 1999 ah khrihfabu ah dirhmi Chin Baptist Mission Church ah part time in March 2001 tiang pastor a ṭuan.
2001 March in May 2008 tiang Chin Internet Ministry ah volunteer in Director a ṭuan. Hi Chin Internet Ministry (CIM) cu vawleicung khuakip ah a ummi laimi vialte email in thawngṭha chimnak, interview tuahnak le phungchimmi sermon cauk in chuahnak ministry a si.
May 2008 in Chin Baptist Mission Church (CBMC) ah assistant pastor a ṭuan. Pastor ṭuan pah in 2009 in 2013 tiang John Leland Theological Seminary, Virginia ah Master of Theological studies a kai. May 2010 in May 2016 tiang Chin Bethel Church (CBC), Maryland ah senior pastor a ṭuan.
May 2016 in Indiana Zion Baptist Church, Indiana nih pastor caah an lak. Pastor ṭuan pah in online in sianginn a kai pah i, 2019 ah Master of Theology (M.Th) le 2021 ah Doctor of ministry (D.Min) cu 2021 March ah a  dih.   
July 2022 ah CBCUSA ah CE & Literature Director caah rian khinh a si i, August 2022 in rian a thawk. Indiana Zion Baptist Church ah pastor a kemhchih pah. Pathian nih fapa Silas Tluang Zathang le fanu Victoria Farṭhachin Zathang a pek.